Home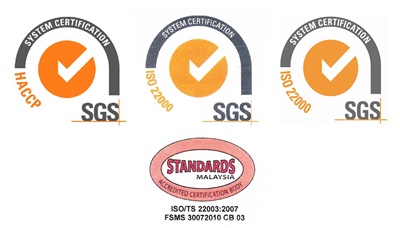 MEGA WEALTH TEMPERATURE ENGINEERING (M) SDN BHD (MWTE) is the most reliable ice pack manufacturer, hot and cold pack manufacturer, children fever relief pack manufacturer and instant cold pack manufacturer in Malaysia.
Our team comprise most committed and enterprising professionals which forms the core of our competence.
Our manufactured product comply with the highest quality and safety standards. Quality and excellence of every products that we have produced reflects our commitment to our clients. Our innovations are often cited as excellent. We are proud to inform you that we have been awarded ISO 22000:2005 and HACCP codex Alimentarius by SGS..
So, why choose us? A simple words – Peace Of Minds. We have been constantly doing our research, testing and come out better products to serve our customers because of our commitment to quality and reasonable prices. Our products are made from the FINEST materials and we GUARANTEE our customer's satisfaction!
With our endless effort in undertaking our Research & Development, in 1st quarter of 2014, we have come out with the 99.9% ANTIBACTERIAL NANO SILVER MEGACOLD ICE PACK. We are the 1st only one ice pack manufacturer & distributor who have this 99.9% ANTIBACTERIAL ICE PACK in Malaysia currently.